Qualcomm's Snapdragon 7+ Gen 2 brings some very familiar tech to the mid-range market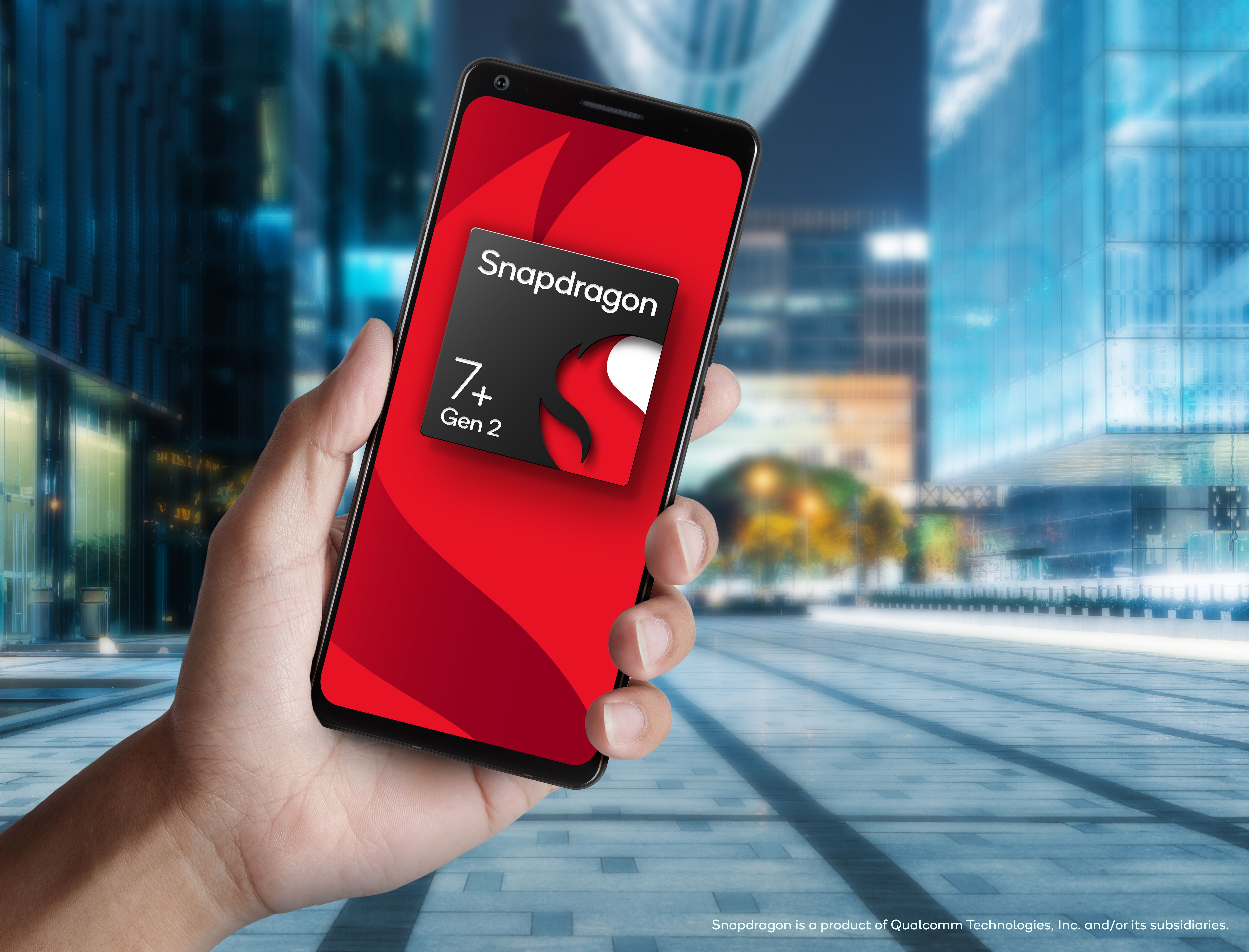 Between the Samsung Galaxy S23 Ultra and the OnePlus 11, we've been pretty impressed with Qualcomm's latest flagship SoC. The Snapdragon 8 Gen 2 — first unveiled last fall — manages to showcase some mighty impressive speeds, all while maximizing battery life to keep your smartphone alive well into day two. But not everyone needs this level of performance, and that's where the Snapdragon 7 series comes into play. Now, Qualcomm is set to bring a familiar set of specs to more customers than ever with the Snapdragon 7+ Gen 2.
Yes, you read that name right. Although the 7-series of chipsets has only seen one release since 2021's big naming scheme shakeup — last spring's Snapdragon 7 Gen 1 — the company has decided to launch a "Plus" version of this particular SoC right off the bat. Qualcomm says any chip with a + in its name no longer represents a performance improvement over a previous release; rather, it stands for what's sitting at the top of its particular series.